For this Tuesday Shoesday, I want to share my latest shoe obsession with you. I recently joined Sole Society, a new monthly shoe club by Hautelook. The concept is that every month you receive a new shoe "closet" or selection of shoes to purchase. For $49.95 a pair including shipping, you can buy one pair, seven, or none at all (just click 'skip' by the fourth of the month after being prompted by a reminder email). The best part is that these are on-trend, designer quality (many real leather) shoes. Simply register by taking a quick style quiz, then get your closet the next day. You don't become an active member until you make a purchase.
I ordered my first pair last month, the Imola, and was very impressed. These are peep toe pumps with a 5″ heels and a 1″ platform in genuine black leather. Below, a peek at my April closet and a few images of my March Imola pumps.
Join Sole Society here and enter ZOE10 to get $10 off your purchase prior to April 30!
Sole Society is not sponsoring this post, but if you register using my links I could get free shoes!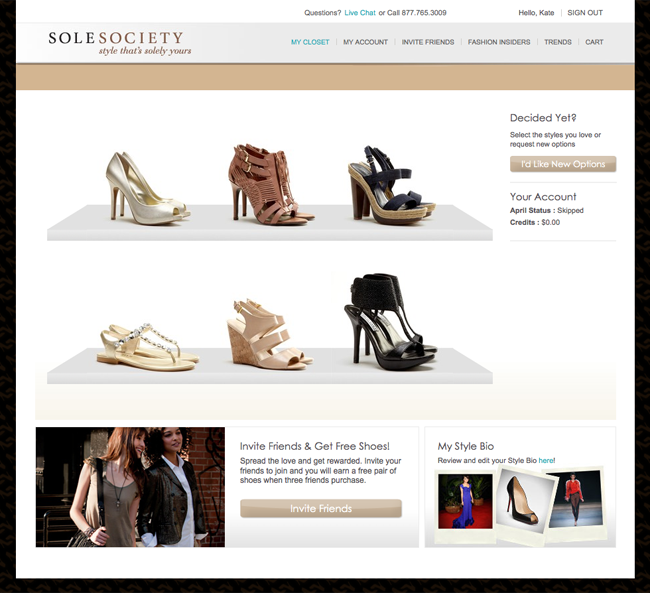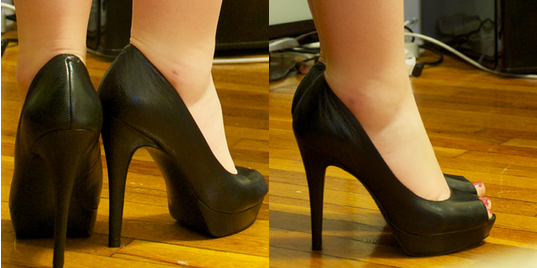 Join Sole Society Here
Shoe photos by Kate